​
1, Recommended Mage Deck
Mages are the embodiment of wisdom. They use advanced spells which cost lots of MP. As long as you can protect your units in the beginning of the battle while your MP gauge fills up, you'll be able to overpower your opponent in the late-game.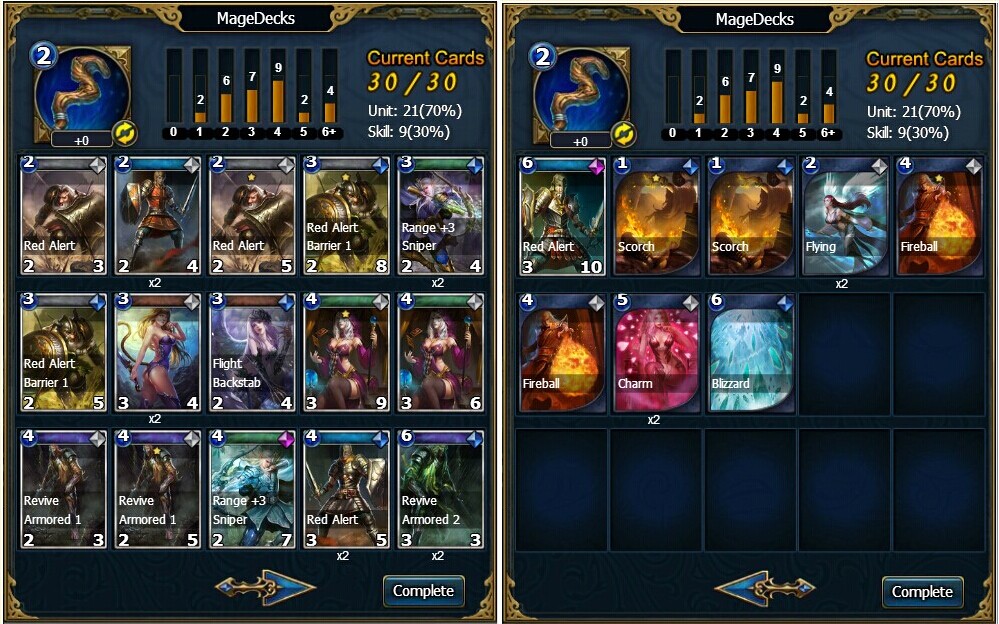 2, Recommended Priest Deck
Priests are superior healers! With excellent healing and protection spells, rangers fight best when paired with units that become more powerful after healing. Protect your troops, and they'll grant you victory!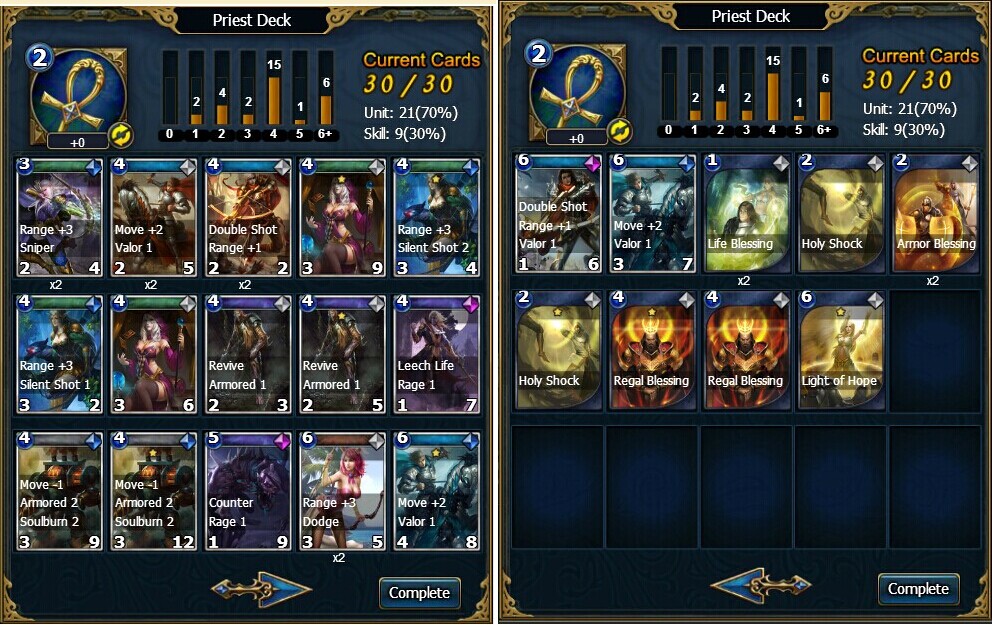 3, Recommended Ranger Deck
Rangers are master tacticians. Rangers own several damage-dealing skills which make them fast attackers in battle. Also,they can summon many Pegasi at a low cost to defeat enemies before they are able to fight back.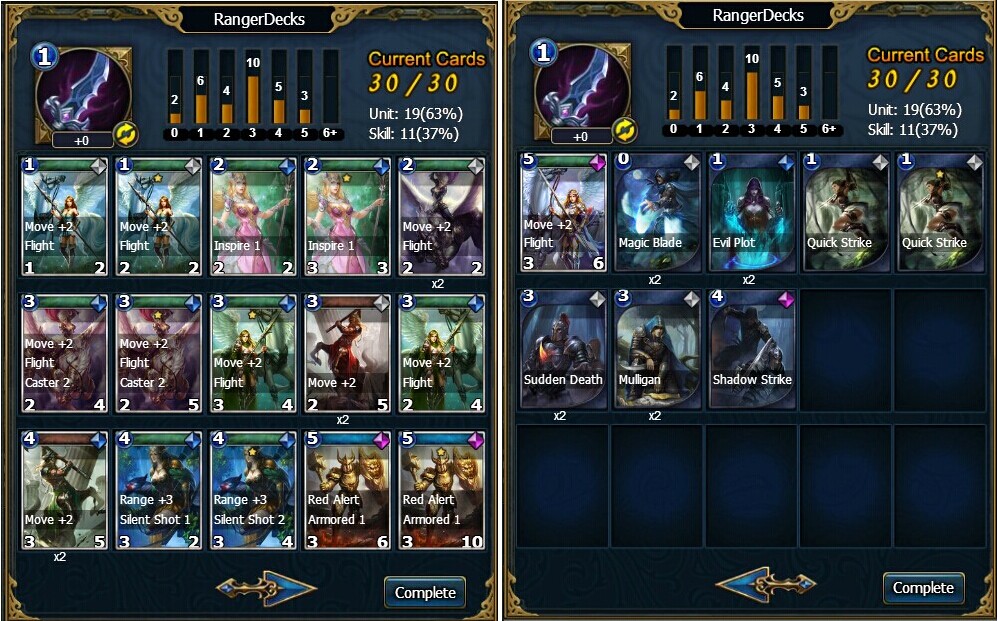 4, Recommended Warrior Deck
Warriors are natural-born leaders. Not only do they possess impressive Physical Attack stats themselves, but they can also raise the PATK of their allies. Using units that have multi-attack or double-damage abilities in a warrior deck is particularly effective; Warrior decks are recommended for aggressive players who are ambitious and like to pressure their enemies.