​
Summoner's Legion S1 will be having a Maintenance on January 28th @ 23:00 AM PST (Jan. 29th @ 15:00 PM GMT +8). Server is expected to be down for 2 hours, but could be longer.
Patch Notes:
Adjusted season ending time, now season ends on the 28th day after a season begins. (For example, a season which begins at 18:00 on 1/21 will end at 18:00 on 2/18.

Players who are below lvl.20 now won't be matched to players above lvl.20 in the 1V1 Arena until they obtain a Royal Medal.

Arena now unlocks when character arrives at lvl.8.

AFK AI now will use cards first instead of weapons.

System announcements now will only show in the【All】chat channel.

When NPCs help you out in a Dungeon, a message will now be displayed above the dungeon room.

After unlocking the Blacksmith, the system will automatically direct players to the corresponding weapon pages according to his/her current deck class.

Now Paid Gold and Free Gold will be displayed separately in the game.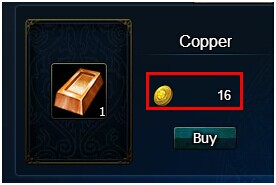 Bug Fixes:
Fixed an issue where the guide process shows the wrong loading page.

Fixed an issue where system did not show tips for explaining damage types during stage 1 -4 in Campaigns.

Adjusted corresponding images for Upgrade Rewards icons (lvl8 and lvl12).

Fixed an issue where player cannot invite strangers into dungeons and the Arena.